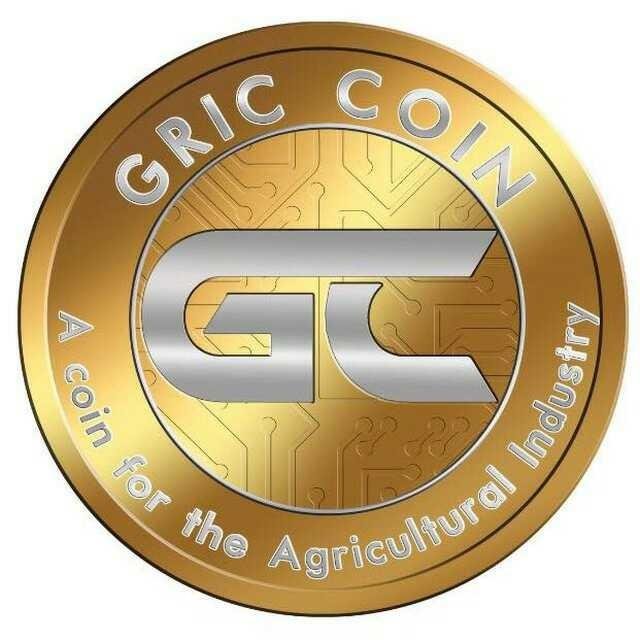 WHAT IS GRIC COIN ?
Gric Coin Token is created to improve agricultural practice and food production in Africa. We are creating a brand that will become a benchmark for Agriculture in Africa. This brand will integrate Blockchain to Agricultural practice.
We intend to establish a 1000 acre farm / agricultural processing factory in Africa where we can plant, process, standardise and package Farm produce for final consumers.
The project is divided in to the farm project and token utility project.
The farm project is the 1000 acres commercial farm and processing factory.
But we are incorporating a working product we have.
A site where people invest in agricultural business and are paid return on their investments. Visit www.farmpartner.ng to understand how it works.
Part of the fund we are raising will be used to upgrade the farm site we have and build an apps for it.
When the site is ready. Members can invest on farm business with Gric Coin as it's main method of invest.
At the end of he agreed time when the fund have been used to rent land, plant crops and sell the product. The investors will be paid their initial capital and also an agreed percentage of return.
For this investment we will have small farms in different part of Africa. Investor will pick on their choice of product and location to invest in.
With this we will make sure that even a market downward trend will not stop earning ability of Gric Coin to her holders.
Vision of Gric Coin
vision is to create decentralized open-source currencies before the end of 2019, which is focused on improving agricultural practices and increasing agricultural yields worldwide with a major focus in Africa. FARM AND BLOCKCHAIN ​​PROJECT
Mission of Gric Coin
Statement At the end of our ICO in February 2019, we will buy 1,000 hectares of farmland where we will establish our processing and processing plants to process and package all our agricultural products to meet international food processing and packaging standards.
About Token Gric
GRIC Token is built on the Ethereum blockchain. Gric token is built on the best crypto platform ERC-20 (Ethereum platform). That means fast transactions, very low fees, and the unlimited growth possibilities. Ethereum is an open-source project which allows creation of smart contracts and provides users with a secure and fast transaction system.
GRIC will implement a comprehensive plan for marketing. We are planning multiple approaches of digital marketing such as banner ads, press releases, signature campaigns and social media. We will list our ICO on the leading cryptocurrency exchanges. GRIC has a pragmatic financial plan as a part of the overall strategy. In its operations, GRIC will focus on the bottom-line from the very beginning to achieve the profitable growth and sustainability. The biggest chunk of funds raised would be invested in buying 1000 acres of land for farming.
The GRIC team comprises of highly experienced and qualified professionals. The management has a great depth and breadth of exposure and hands-on experience across various domains in agriculture, farming, food processing, blockchain technologies, cryptocurrency/digital currency space, finance, marketing, etc. We will pay about 20% of Gric Coin project profit to our token holders on a set period every year.
GRIC COIN UTILITY PROJECT
In the last quarter of 2019, we will improve our Farmpartner.ng stage, make an application for it and make it available to financial specialists to invest in living agricultural projects with Gric Coin, get local farmers to do hard work and pay back their speculators . agreed initial investment and return on investment.
Name: Gric Coin (GC)
Type: ERC20
Platform; Ethereum
Exchange Rate: 1 GC = 0.007 USD
Currency Received: ETH, BTC, LTC, ETC, XRP
Minimum Purchase: 2500 GC
Starting: November 1 (00:00 GMT)
End: November 31 (23; 00 GMT)
Soft Cap: 1,000,000 USD
Hard Cap: 25,000,000 USD
The cryptocurrency market
The cryptocurrency industry has been revolutionary and trailblazing in its formative years. The number of active cryptocurrencies has crossed the landmark of 2000. The total market capitalization of cryptocurrencies is above the $250 billion mark. The total value of daily transactions in the cryptocurrencies is around the $10 billion mark. The cryptocurrency market has shown a meteoric rise in the value and volume, particularly since 2016.
The biggest challenge to cryptocurrency use is the unstable nature of its prices. The cryptocurrency market saw a great increase in its market cap between 2016 and 2017. But, there have been large fluctuations in their values since December 2017. The price of Bitcoin has risen astronomically over past years with a great deal of volatility. Bitcoin prices, for instance, recently declined from $19,500 to $6,500 over a period of four months. However, the cryptocurrency markets have exhibited some sort of stability in the last couple of months. This is a positive for the new ICOs and cryptocurrencies, as well as the ICO founders and the entrepreneurs.
Goal
We have strategically set the funding goal for the crowdsale. Through our Pre-ICO and ICO, we aim to raise funds between $10,000,000 and $25,000,000 for our agricultural and farming project.
Token Allocation
70% of all coins are available for purchase during the ICO. The details of
the token allocation of Gric are as follows: